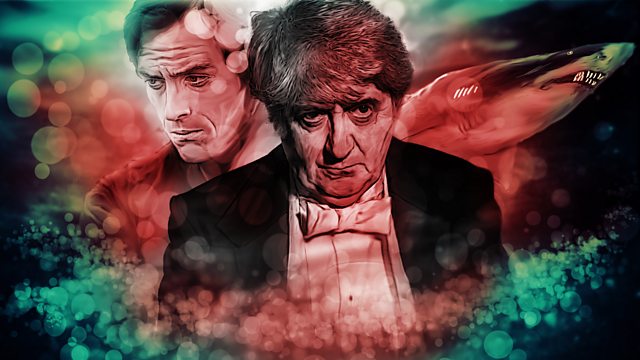 Toby Stephens returns as James Bond in the new radio adaptation of 'Thunderball' (1961), which will air on BBC Radio 4 on Saturday, 10 December, 2016.
Celebrating the 50th anniversary of 'Thunderballs' release in cinemas in 1965, the radio adaptation will feature some key differences between the EON film, and will follow more closely the novel published by Ian Fleming in 1961.
The adaptation, dramatised by Archie Scottney and directed by Martin Jarvis, sees Alfred Molina return as Ernst Stavro Blofeld, Tom Conti as Largo, Ian Ogilvy as the Governor, John Sessionas as Dr. Wain, Lisa Dillion as Patricia and Janet Montgomery as Domino. Plus John Standing, Janie Dee and Julian Sands reprise their roles as 'M', Moneypenny and 'Q'.
Program: 'Thunderball'
Channel: BBC Radio 4
Date: Saturday, 10 December, 2016
Time: 2:30PM – 4:00PM (GMT)
Official Synopsis:
It's 1959. Blackmail. The western world is in jeopardy. Can James Bond prevent nuclear disaster?
Martin Jarvis directs an all-star cast as SPECTRE's pilot hijacks a Vindicator bomber carrying two atomic bombs. Once its cargo is delivered to the Bahamas, he is killed and the bombs are secreted on board the cruiser Disco Volante. The British Prime Minister receives a letter from criminal mastermind Ernst Blofeld – two major cities will be decimated unless a huge ransom is paid.
Operation Thunderball attempts to recover the nuclear weapons.
M assigns 007 to the Bahamas. He joins forces with CIA's Felix Leiter. Bond meets Domino – mistress of Blofeld's second-in-command, Largo and sister of the dead pilot – and recruits her to spy on Largo.
The ransom deadline nears. After an undersea battle Bond locates the bombs en route to the first target. Will nuclear disaster be averted?