Date

Program

Time

Channel

Mon 21/5
"Agente 007, Vivi e lascia morire"
21:00 (CET)
Sky Classics HD
(Italy)
Mon 21/5
"Fleming, el hombre detrás de James Bond"
22:00 (ART)
Europa Europa
(Argentina)
Tue 22/5
"Agente 007, Vivi e lascia morire"
10:45 (CET)
Sky Classics HD
(Italy)
Tue 22/5
"A View To A Kill"
21:00 (GMT)
ITV 4
(UK)
Tue 22/5
"Agente 007, L'uomo dalla pistola d'oro"
21:00 (CET)
Sky Classics HD
(Italy)
Wed 23/5
"Agente 007, L'uomo dalla pistola d'oro"
11:05 (CET)
Sky Classics HD
(Italy)
Wed 23/5
"Agente 007, La spia che mi amava"
21:00 (CET)
Sky Classics HD
(Italy)
Thu 24/5
"Agente 007, La spia che mi amava"
10:15 (CET)
Sky Classics HD
(Italy)
Thu 24/5
"Agente 007, Moonraker: Operzione spazio"
21:00 (CET)
Sky Classics HD
(Italy)
Fri 25/5
"SPECTRE"
20:15 (CET)
Puls 4
(Austria)
Fri 25/5
"Fleming: The Man Who Would Be Bond"
20:45 (GMT)
BBC Entertainment
(UK)
Fri 25/5
"SPECTRE"
22:05 (CET)
TV12
(Sweden)
Sat 26/5
"Fleming: The Man Who Would Be Bond"
02:00 (GMT)
BBC Entertainment
(UK)
Sat 26/5
"Diamonds Are Forever"
19:00 (EST)
9Gem
(Australia)
Sat 26/5
"SPECTRE"
22:30 (CET)
Puls 4
(Austria)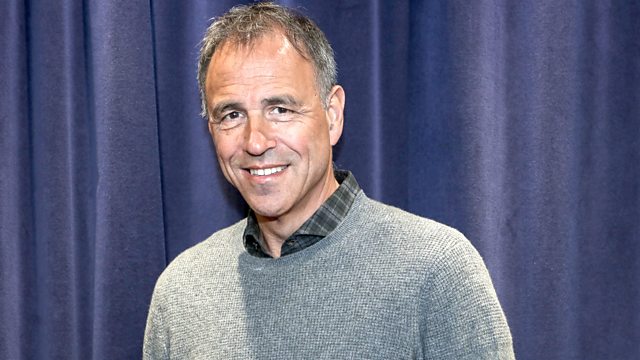 As he publishes '
Forever and A Day
', a new James Bond novel which includes original material by Ian Fleming, Anthony Horowitz talks about the qualities of Fleming's writing and what it's like to follow in the spy master's footsteps.
Program: 'Open Book' (2018)
Channel: BBC Radio 4
Date: Sunday, 20 May, 2018
Thursday, 24 May, 2018
Time: 4:02PM – 4:30PM (GMT)
3:30PM – 3:58PM (GMT)
A unique screening of the 1965 James Bond film 'Thunderball' starring Sean Connery in Hangar 5 at London Southend Airport.
'Thunderball' features the theft of a Royal Air Force Avro Vulcan bomber and this is your chance to watch the film in the presence of a real Avro Vulcan! Vulcan XL426 will be parked directly outside the 'cinema' in Hangar 5 and you can take a free external tour of the aircraft. Cockpit visits will also be available for a small additional charge.
An Aston Martin DB5, which features in the film, will be parked under the Vulcan's wing.
To capture that real cinema feel, there will a doughnut, ice cream and popcorn kiosk as well as a licensed bar. Car parking will be available – details will be sent out with event tickets. Over 13s only please.
This very special event is being held as part of the 2018 Southend Film Festival.
Film: 'Thunderball' (1965)
Location: London Southend Aiport, Southend-on-Sea, Essex, UK
Date: Saturday, May 12, 2018
Time: 6:00PM – 10:00 PM (GMT)
Tickets: £12